[Wellbeing & You] Sweet Potato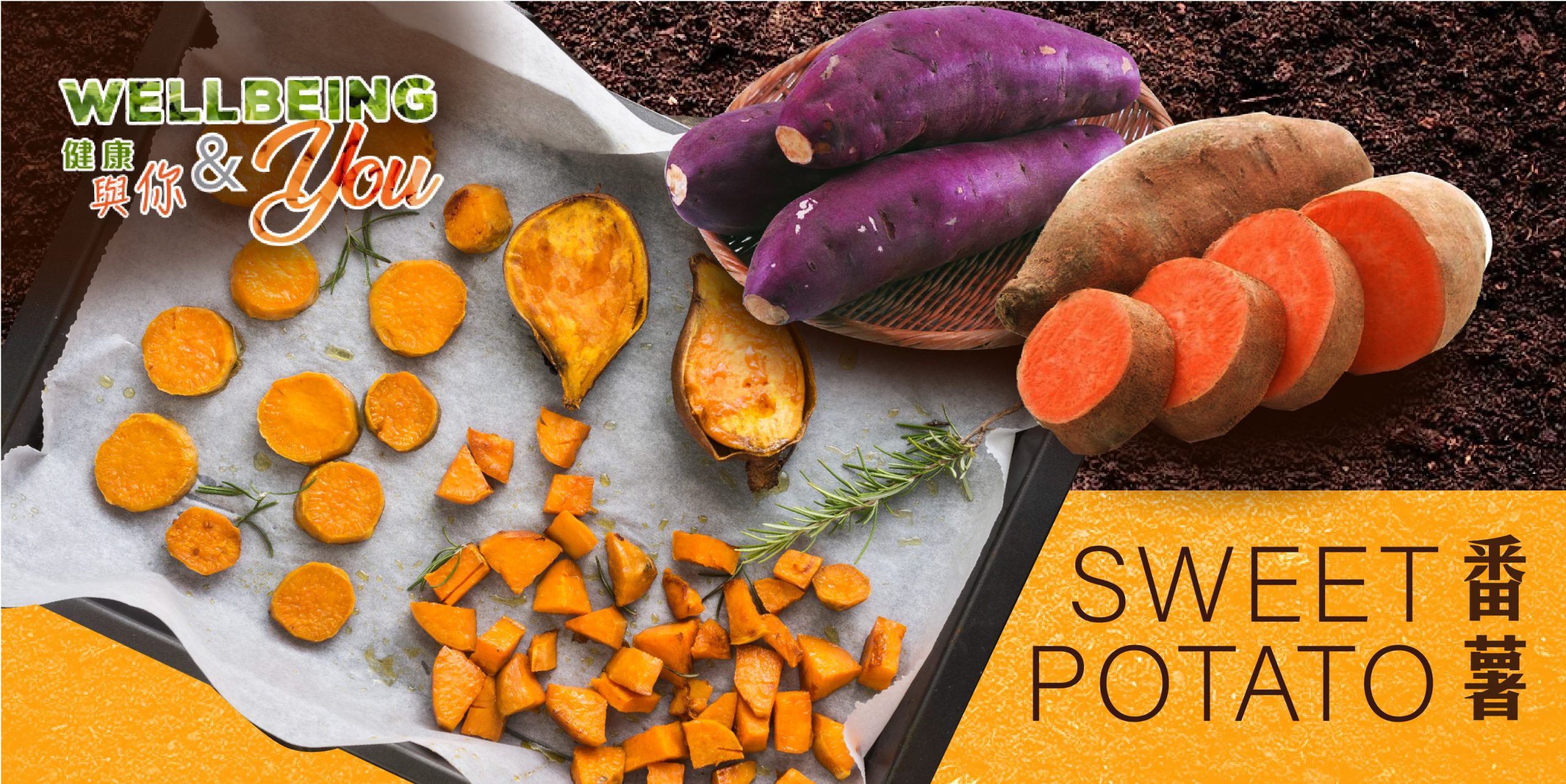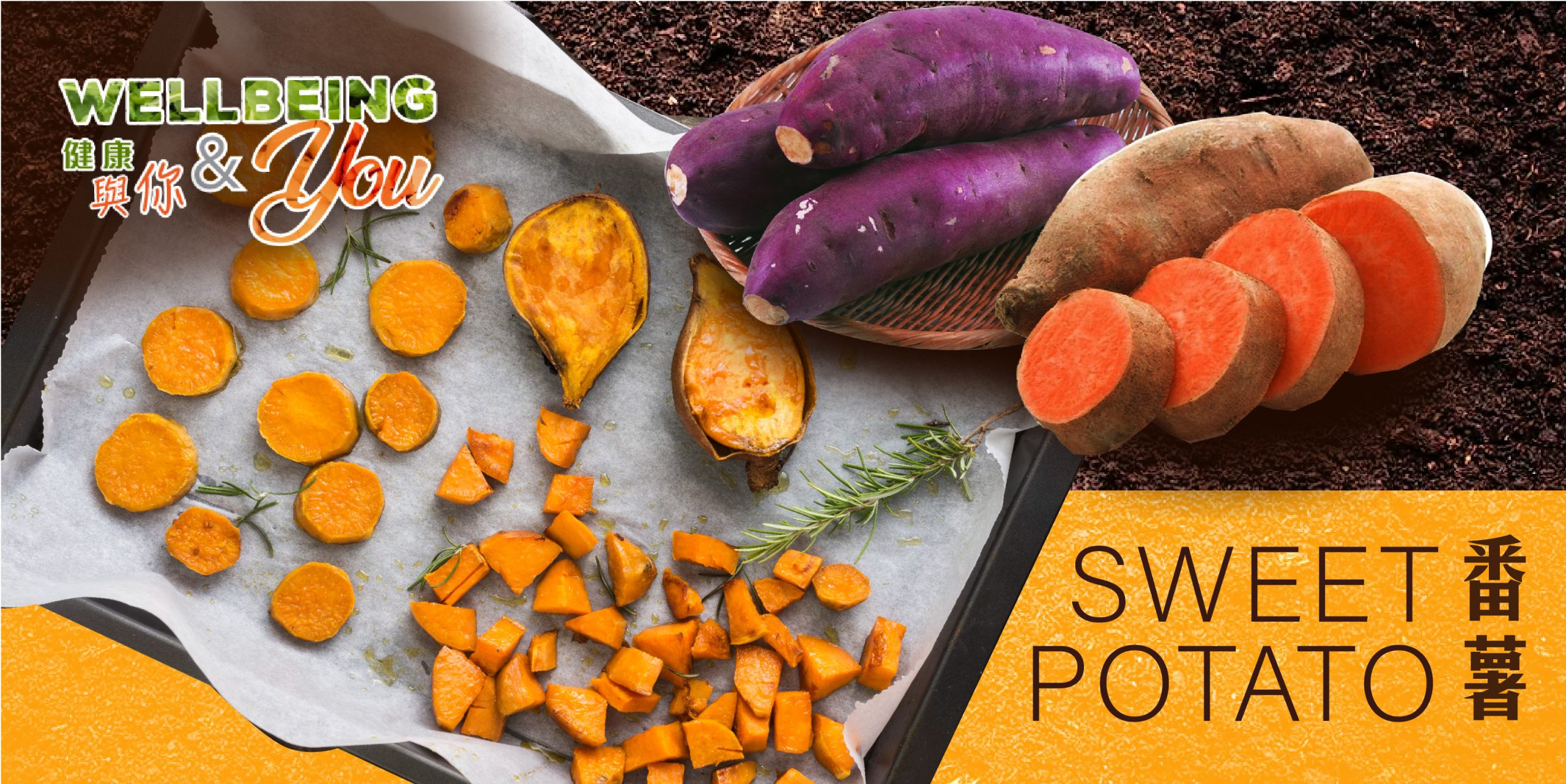 Eat Seasonal
Harvest season of sweet potatoes is from August to late November. They are best consumed within 1-2 weeks after purchase, but they can last up to 3-6 months in cool dark space at around 10⁰C or 50°F.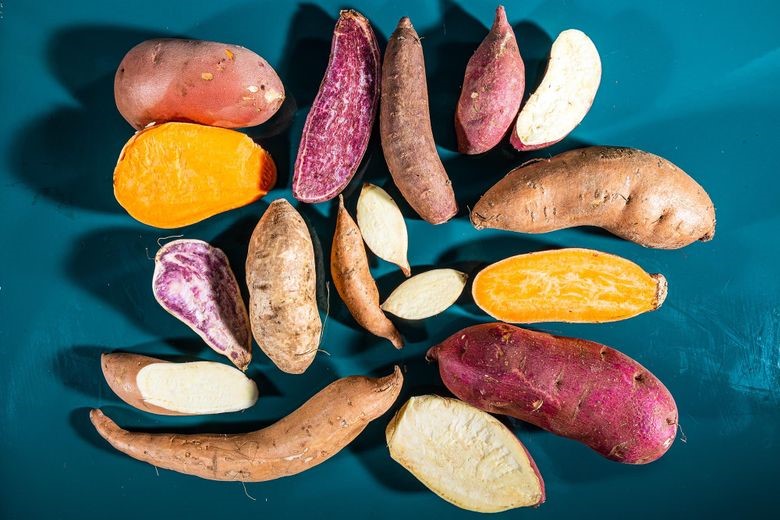 Nutrition
There are hundreds of sweet potato varieties presenting in different combinations of skin and flesh colors. Some common flesh colors are orange, white and purple. One medium (114g) orange flesh baked sweet potato provides over 400% daily value of vitamin A which is an essential nutrient for good vision and healthy skin. Purple flesh version on the other hand provides antioxidant anthocyanin which is only found in the purple version and well-known for its health benefit to our vision as well. Sweet potatoes are in general good sources of dietary fibre (15% of DV) and vitamin B6 (16% of DV). Dietary fibre not only supports our gut health, but also plays an important role in stabilizing our blood sugar level, and therefore preventing irritability and tiredness. Vitamin B6 is one of the vitamins needed for producing happy hormones, serotonin and dopamine, so it is another crucial nutrient to a good mood.

"An enzyme in sweet potato breaks down starch into maltose when heated which gives sweet potatoes their sweetness."
Sustainability
Do you know 64% of dietary fibre will be lost if you peel your sweet potatoes? Next time when you are preparing sweet potatoes, scrub their skin thoroughly to remove all the dirt and leave them on! Eating sweet potatoes with skin not only offers us more dietary fibre, but more antioxidants will be retained too! Keeping the skin is good for our health and our Earth, because more nutrients are going into our body and less food waste is produced!
Healthy Dish Idea
Baked Cajun Sweet Potato Fries
Ingredients
2 sweet potatoes, cut into wedges1 tablespoon olive oil2 teaspoons paprika2 teaspoons garlic powder2 teaspoons dried oregano1 teaspoon onion powder1/2 teaspoon ground cayenne pepper1/2 teaspoon ground black pepper1/4 teaspoon salt
Method
Pre-heat oven to 220°C or 425°F.In a large mixing bowl, combine the sweet potatoes, oil and seasoning. Mix well to evenly coat wedges.Spread the wedges in a single layer on one (or two, if needed) ungreased baking sheets.Bake for 30 minutes or until crispy and brown on one side.Flip fries over and bake for another 30 minutes or until the wedges are crispy on the outside and tender inside.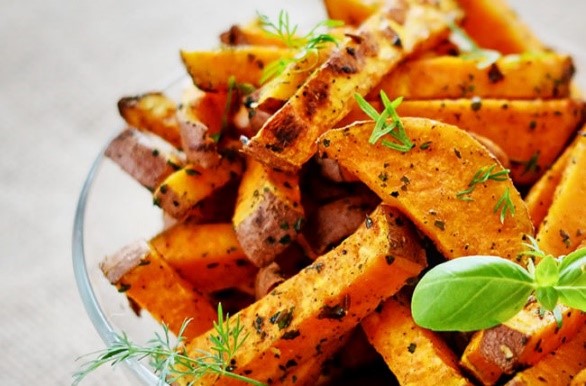 References