Our Social Purpose
Understanding exactly where we can make the biggest impact and taking into account what matters most to our stakeholders, alongside industry trends, is important to us.
Every day, we see that great food, great service and great experiences have the power to transform everyone's day. We have the opportunity to enhance the wellbeing of millions and deliver services to make everyone's day that little bit brighter. And we are committed to doing all of this responsibly. Nurturing our environment, delivering the highest levels of safety, taking an active role in creating healthier food for healthier lives and ensuring we manage essential resources carefully, source sustainably and ruthlessly reduce waste.
Our Social Purpose strategy is built around three priorities: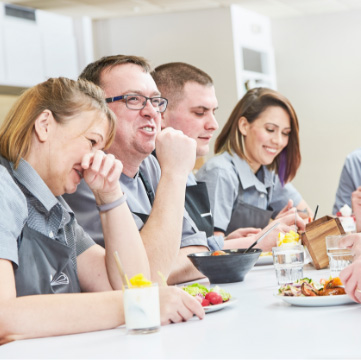 Our People
We rely on our people to deliver great service to our clients and consumers, so it is important that they are well-trained and well looked after. Our strategy aims to create a workforce which represents the rich diversity of the consumers and clients we serve, as well as society as a whole, enable everyone in our business to be themselves and have an equal opportunity to progress their career.
Safety Culture
Whether in a kitchen, office or oil rig, keeping our people, clients and consumers safe remains of paramount importance to our business. We take great care to minimise the risk of accidents and injuries in the working environment, and to make sure that we maintain the highest standards of food safety. We want best practice to be standard practice.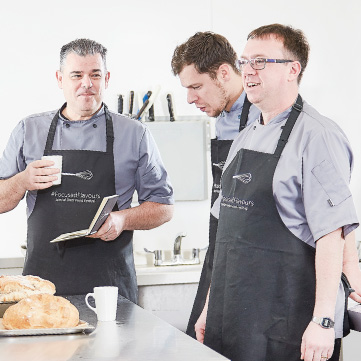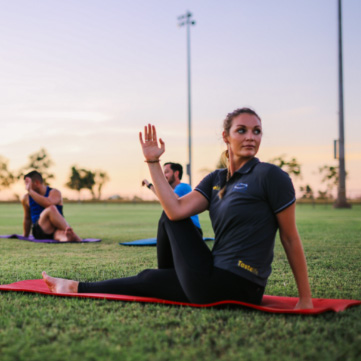 Sustainability
We have considered for macroeconomic trends, insights from employees, clients, consumers and industry experts to help us better understand the forces that are impacting the global food system, our industry and our operations. We have chosen to focus on the three priority areas where we can make a greater positive impact to both our business and wider society: health and wellbeing, the environment and our supply chain and the wider community.
UN Sustainable Development Goals
The United Nations has identified 17 key challenges facing the world today. These include enormous issues like tackling climate change and poverty across the globe. Compass Group's sustainability strategy ensures that our focus is on contributing to nine of the SDGs.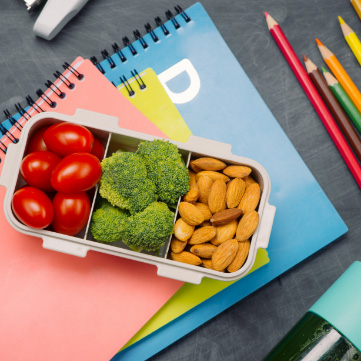 Read more about our activities and performance against targets in our 2022 Corporate Responsibility Report