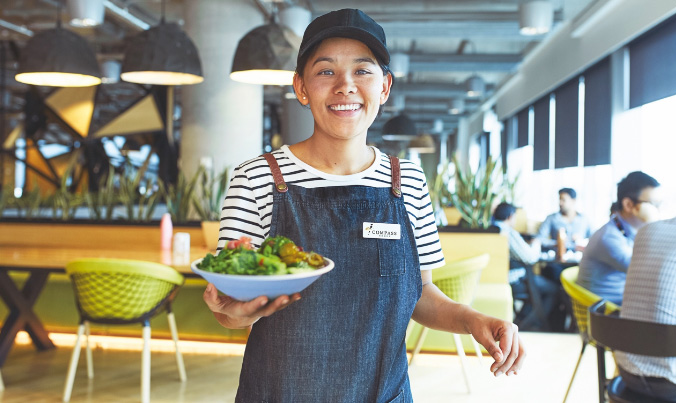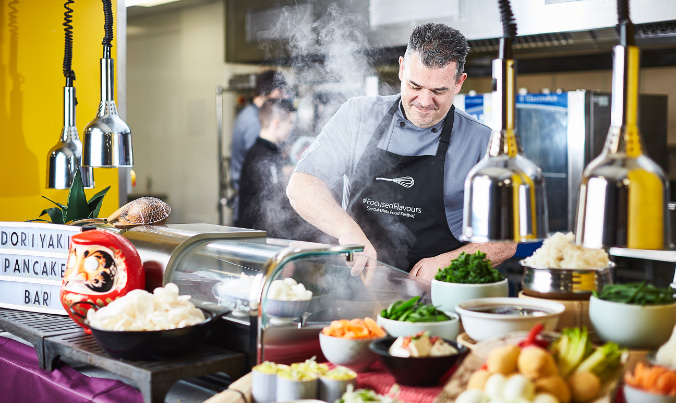 Established in 1994, Compass Group Hong Kong is a subsidiary of Compass Group PLC. and have since then been putting significant footmark in the Education, Business & Industry, and Healthcare segments under the brand names of CHARTWELLS, EUREST, and MEDIREST respectively.

In June 2011, Compass Group Hong Kong acquired Shing Hin Catering Group Limited, where it's an active player in institutional catering that specialises in Chinese and Western cuisines and other regional and continental relishes.

Today, we operate in 70+ client locations with 1,100+ employees in Hong Kong. You will find us all over offices of market leaders and also large-scale International Schools and Universities. With our global presence in the foodservice industry, we are able to continuously bring innovative dining concepts to local clients from all around the world.
For us, two vital ingredients are needed to forge strong client partnerships: standing side-by-side with our clients to understand what they need and where they're headed, as well as an unwavering commitment to be better every day.