[Wellbeing & You] Mushroom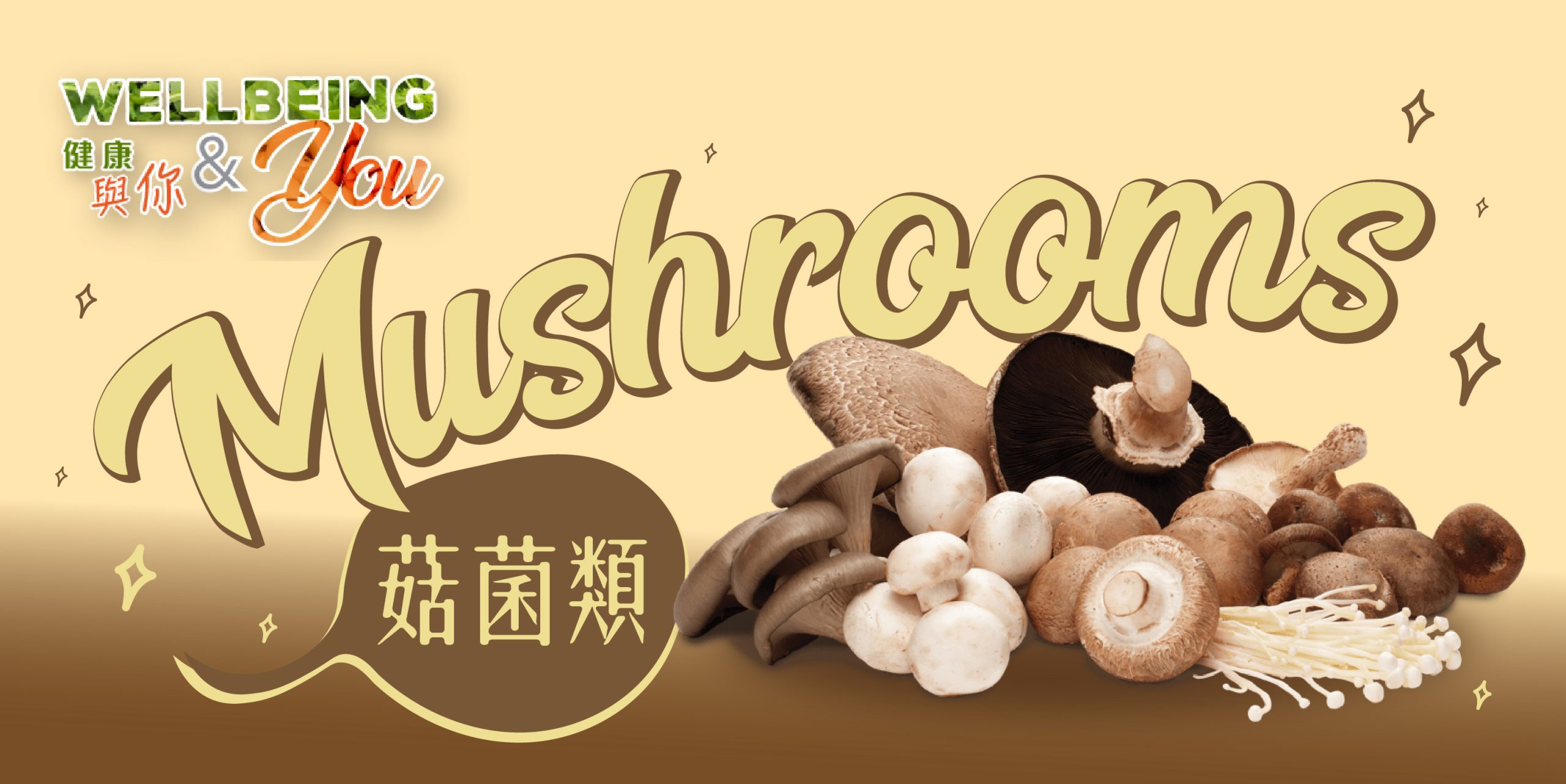 Eat Seasonal
Most mushrooms we eat are available year-round because they are cultivated in temperature and humidity-controlled environment. While wild mushrooms peak season is in spring and fall when mild temperature and high humidity favour their growth.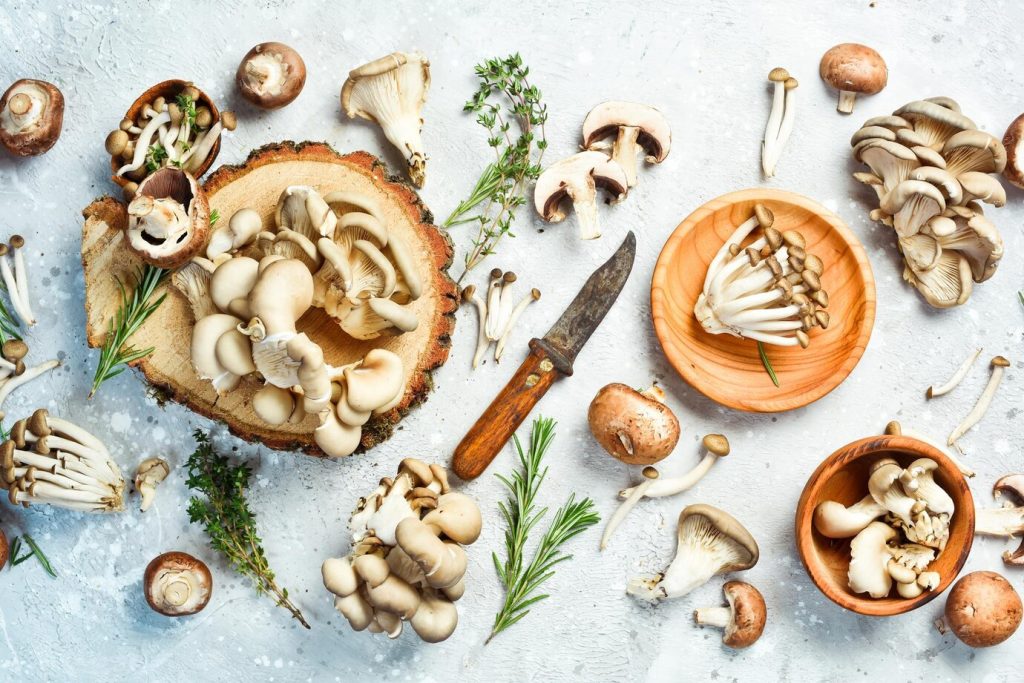 Nutrition
Button mushroom, oyster mushroom and shiitake mushroom are the three mostly consumed mushrooms worldwide. They are all good sources of vitamin B2 (riboflavin), B3 (niacin), B5 (pantothenic acid) and copper, like many other mushrooms. B vitamins help turn food into energy which can result in fatigue if we are not having enough, and copper is a mineral that plays an important role in keeping our immune system healthy.
Other nutrients can however vary greatly among mushrooms, for examples, shiitake mushrooms are rich in selenium (65% DV in one cup cooked), which is a nutrient that is not significant in many other mushrooms. Selenium is another mineral we need in a small amount to protect our DNA from cell damages and infections.
*Vitamin D in most mushrooms are not significant unless they are exposed to UV light.
Sustainability
Glutamate in mushroom contributes to its umami taste which makes mushrooms a versatile vegetable that goes well with many other ingredients in different dishes, and therefore they can be used up easily and less likely to go into waste.
Healthy Dish Idea
Mushroom Soup without Cream
Ingredients
• 2 tablespoons olive oil
• 1 small yellow onion, diced
• 2 cloves garlic, crushed
• 1 tablespoon fresh thyme, chopped
• 1 pound mushrooms, sliced
• 2 tablespoons all-purpose flour
• 4 cups vegetable stock (low-sodium)
• ¾ cup low-fat milk
• ½ teaspoon salt
• ¼ teaspoon black pepper
Method
1. Heat oil in a large pot, sauté onion for 3-4 minutes.
2. Add garlic and thyme. Stir for an additional 3 minutes.
3. Add mushrooms and sauté for 5-8 minutes until softened and cooked through.
4. Add flour, stir and cook for 3-4 minutes.
5. Pour in vegetable stock, stir and bring to a boil. Reduce heat to a simmer and cook for 10 minutes.
6. Transfer ½ of the soup into a blender and blend until smooth.
7. Return the blended soup to the pot, add milk and seasonings, stir through and bring to a simmer.
8. Add more salt if needed. Serve with a sprinkling of cracked pepper.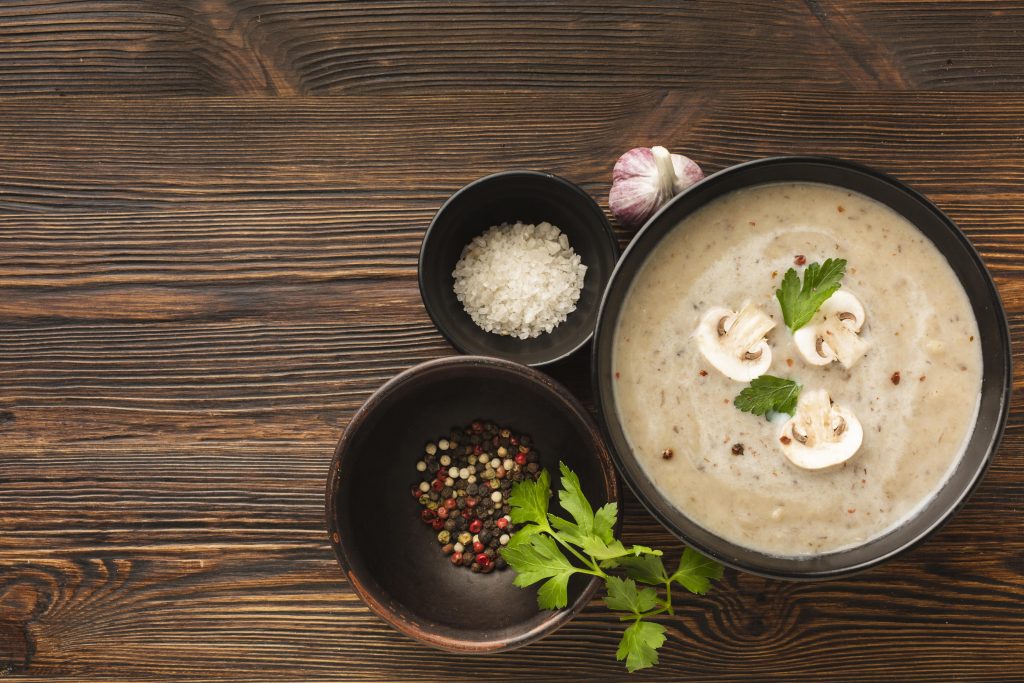 References
National Institutes of Health – Dietary Supplement Fact Sheets. Available at: https://ods.od.nih.gov/factsheets/list-all/. Accessed in Aug 2022
The Picky Eater – Mushroom Soup without Cream. Available at: https://pickyeaterblog.com/mushroom-soup-without-cream/. Accessed on 29Aug2022