[Food Safety & You] Pesticides – the hidden enemies against healthy diet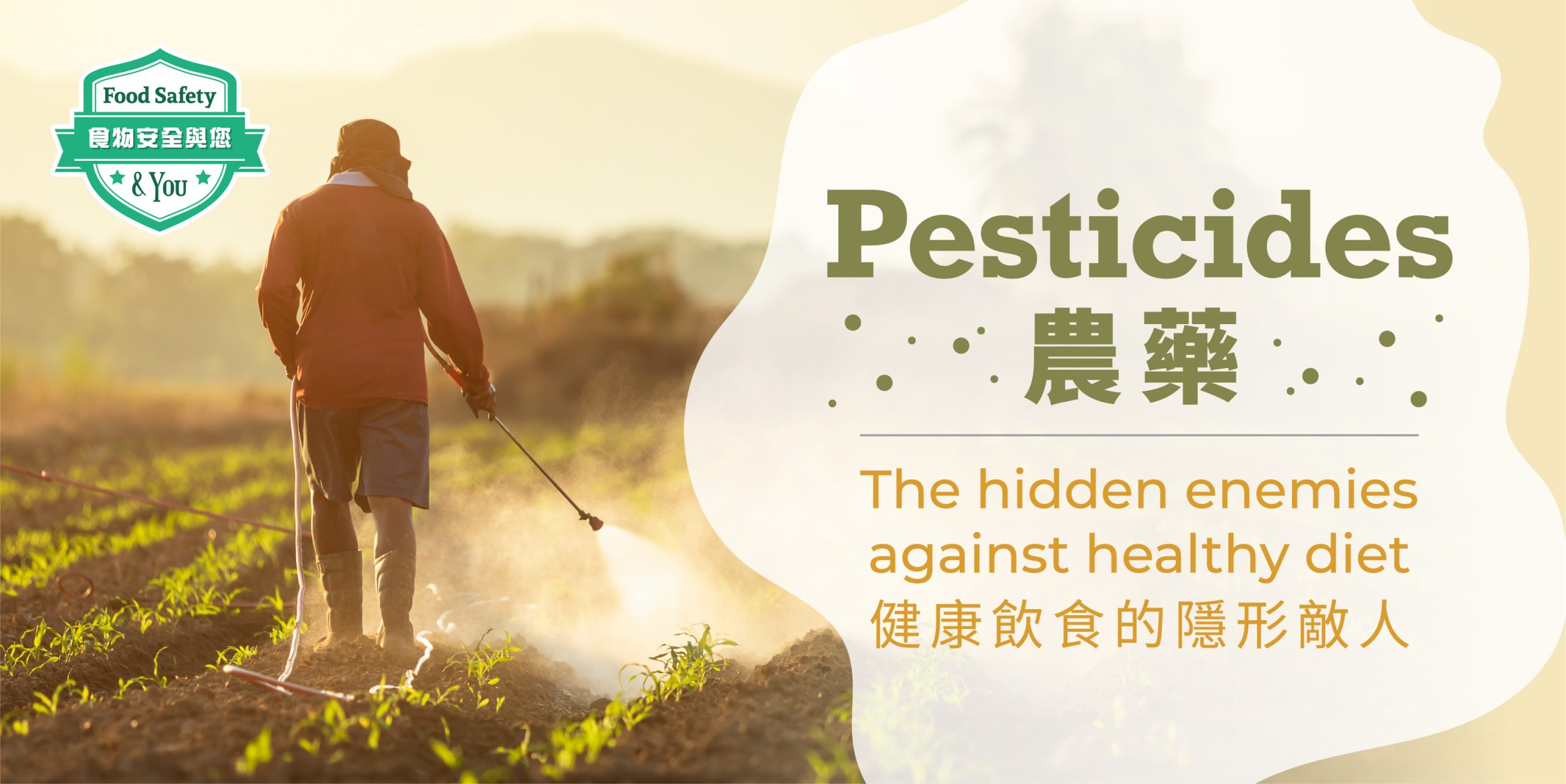 Health is not JUST about eating right, but also NOT eating wrong. We often hear the term "Detox", but not so often dig deep to understand what "toxins" we are actually dealing with. Not many of us have experience dealing with acute and fatal toxins like those found in wild mushrooms, but most of us have been ingesting some not-so-fatal but accumulative toxins like pesticides, heavy metals and endocrine disruptors. In this column of "Wellbeing & You", we are going to take you through a list of toxins lurking in your day-to-day life and provide dietary and lifestyle recommendations in the battle against these hidden enemies.
PART 1 – Pesticides
What is pesticides?
According to the Agriculture, Fisheries and Conservation Department, pesticides refer to any substance used for preventing, destroying, repelling, attracting, inhibiting or controlling any insect, rodent, bird, nematode, bacterium, fungus, weed or other form of plant or animal life or any virus, which is a pest. It could refer to:
1. Herbicide (for weed)
2. Fungicide (for mold)
3. Rodenticide (for mice)
4. Insecticide (for insect)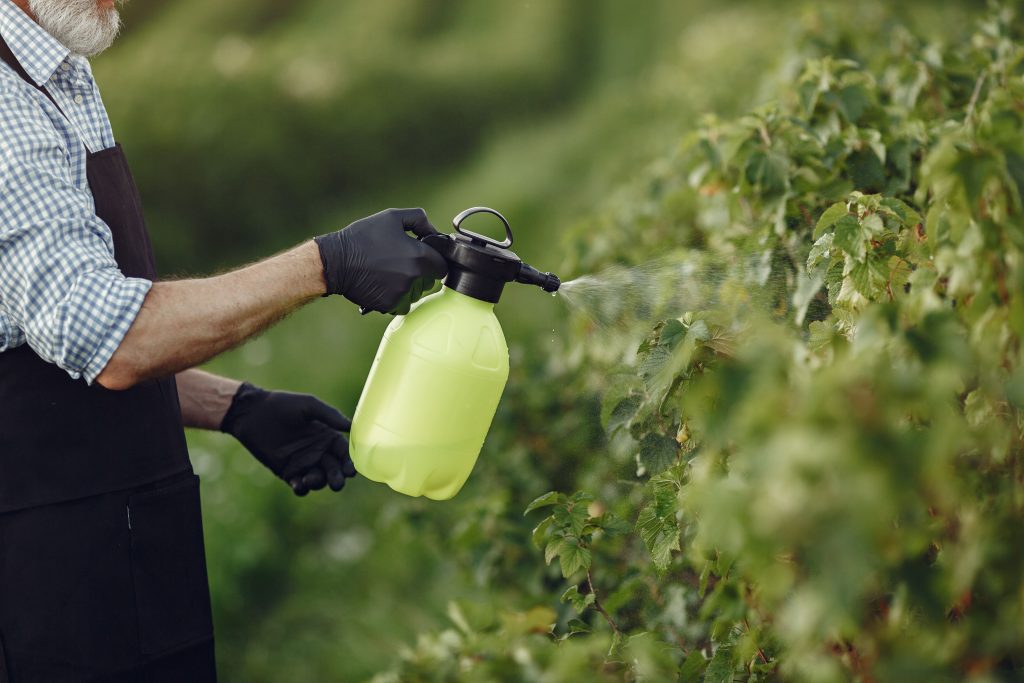 Is pesticide a real health concern?
Although pesticide would decline as it breaks down over time, small amounts of its residues may unavoidably remain in the crops or animal foods. Pesticides, by their nature, are potentially toxic to organisms including humans. Chronic exposure to pesticide have raised considerable concerns to consumers and the public.
According to the Centre for Food Safety, the adverse effects of pesticide residues depend on the nature of the pesticide, as well as the amount and duration of exposure. Eating food with excessive pesticide residues may cause acute and chronic adverse health effects. Symptoms of acute poisoning includes vomiting, diarrhea, abdominal pain, dizziness and numbness. In severe cases, people may even have difficulties in breathing, blurred vision and convulsion. Prolonged excessive intakes of pesticide residues have been shown to cause damage to the nervous system or other organs such as liver and kidneys, as well as affect fetal development in animals.
Glyphosate – Pesticide in the spotlight
Among different types of pesticides, glyphosate has received public attention due to its rampant use and safety concern. According to the Environmental Sciences Europe (ESEU), glyphosate use has risen almost 15-fold globally since 1996 where genetically engineered glyphosate-tolerant crops were introduced. Glyphosate will likely remain the most widely applied pesticide worldwide for years to come.
Glyphosate – Probable Human Carcinogen
The International Agency for Research on Cancer (IARC) has classified glyphosate as "probably carcinogenic to humans (Group 2A)" and concludes there is "strong evidence" that exposure to glyphosate is genotoxic through at least two mechanisms known to be associated with human carcinogens (DNA damage, oxidative stress).
According to Breast Cancer Prevention Partners (BCPP), glyphosate exposures during critical periods of breast development (e.g., gestation, early childhood, adolescence, pregnancy) may lead to later risk for developing breast cancer.
Glyphosate and Liver Detoxification
Glyphosate may deplete glutathione, which is a very important antioxidant critically involved in the liver detoxification of arsenic. Glyphosate disrupts Sulphur metabolism, which is significant to the metabolic detoxification process in the liver.
Glyphosate and GM Crops
GM Crops – Genetically Modified Crops are often engineered to be more resistant specifically to pesticides. Since the introduction of herbicide-tolerant genetically modified crops, the use of herbicide has increased significantly. Glyphosate-based herbicide was one of the pesticide GM crops designed have resistance. Sadly, plants could develop resistance to herbicide over time. Weeds that have already developed resistance to glyphosate may require higher amounts of glyphosate sprayed to keep them from the unwanted weeds.
Glyphosate use on various crops:
According to the US Environmental Protection Agency, the annual average of glyphosate used are as below:
| | |
| --- | --- |
| Crops | Annual Average (lbs. Glyphosate) |
| Soybeans* | 101,200,000 |
| Corn* | 63,500,000 |
| Cotton* | 18,400,000 |
| Wheat | 8,600,000 |
| Oranges | 3,200,000 |
| Almond | 2,100,000 |
| Grapes | 1,500,000 |
| Sunflowers* | 1,100,000 |
| Rice | 800,000 |
| Walnuts | 600,000 |
| Pistachio | 500,000 |
| Canola* | 500,000 |
| Grapefruit | 400,000 |
*Cooking oils are usually made by soybeans, corn, cotton (seed), sunflowers and canola
Lifestyle and Dietary Recommendations
1. Avoid Genetically Modified (GM) Crops because they are likely to have high glyphosate level:
– Margarine, biscuits, cereals and cooking oils like canola, soy, corn, cottonseed
2. Crops with pre-harvest desiccation (pesticide spray right before harvest):
– Bread, beer, sugar, chickpeas, lentils
3. Buy fruits and vegetables without pesticides (e.g. organic)
4. Soak fruits and vegetables in baking soda (~1 tablespoon in 1L water) for 15-30 minutes and rinse afterwards.
5. Peel the skin of fruits and vegetables
6. Increase the intake of sulfur-rich foods: Eggs, cheese, garlic, cruciferous vegetables (broccoli, cauliflower, cabbage, white radish)

Ref: Agriculture, Fisheries and Conservation Department, Breast Cancer Prevention Partners, Centre for Food Safety, Environmental Sciences Europe, Environmental Toxicology and Pharmacology, Harvard University, Hong Kong Anti-cancer Society, "Poison Foods of North America: Guide to navigating the glyphosate mine filed in our food web" by Tony Mitra, PMID: 21783784, University of California San Francisco (UCSF) – Pesticides Matter