[Functional Food] Coffee (part 1)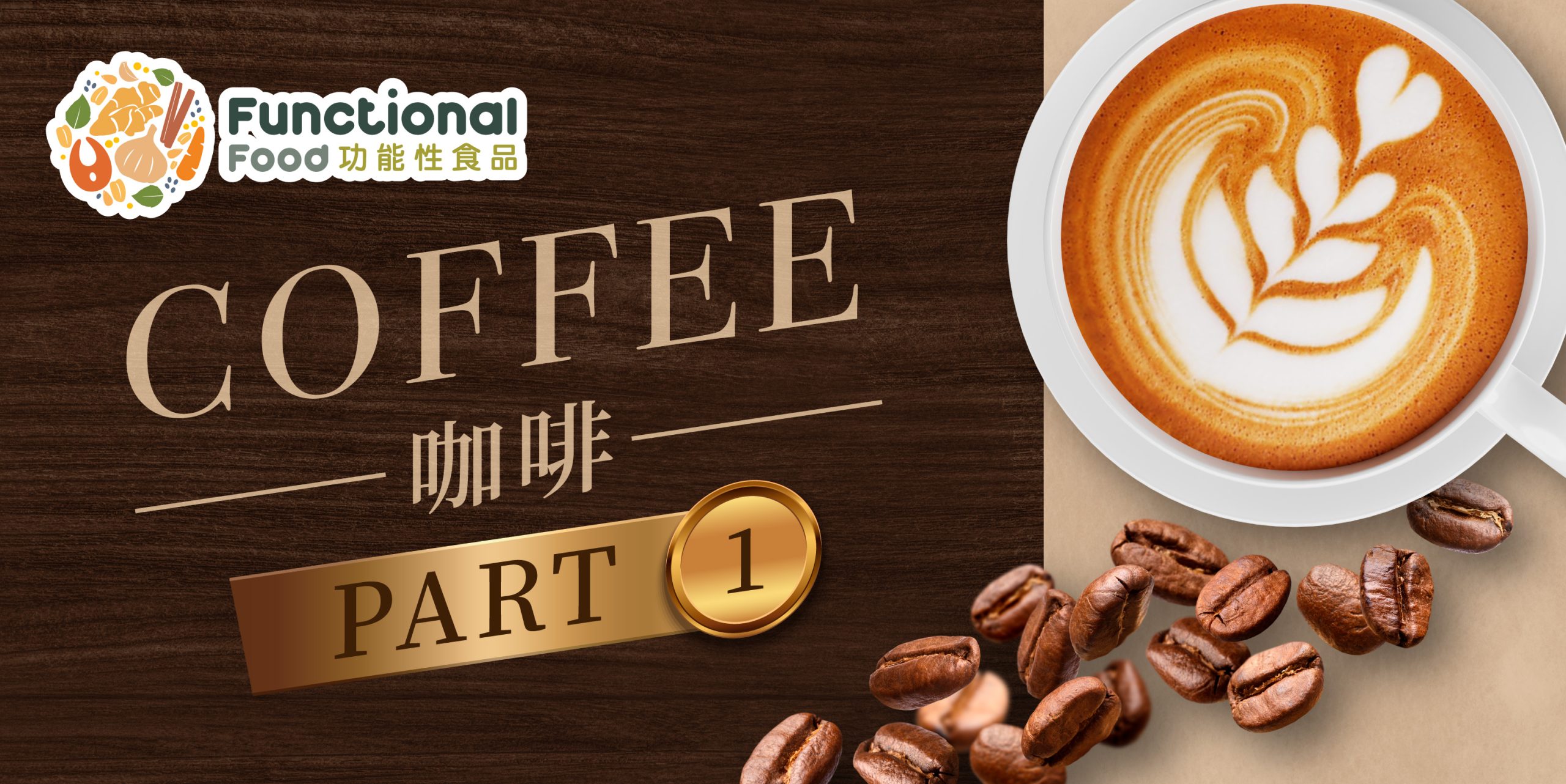 According to the British Coffee Association (BCA), coffee is arguably the most popular beverage in the world, with about 2 Billion cups consumed every day. "Is coffee healthy?" This very simple question still perplexes many after years of scientific research and discussions. In this column of "Functional Food", let us solve this mystery and look at coffee through a different lens: through the lens of health and scientific research.
The UNFAIR Bad Rap
Caffeine is not exclusive in coffee; it is also found in tea, chocolate, sodas, energy drink and some over-the-counter medications. While we have long been instilled with fear about coffee, the caffeine content of a cup of coffee (e.g. latte or cappuccino) is pretty much the same or even less than a cup of Matcha Latte:
Latte/ Cappuccino

Beverage

Matcha Latte

90 – 110mg
Caffeine per cup
94.5 – 222mg
(based on 5g Matcha powder)
Centre for Food Safety Australia Better Health Channel
Data Source
Pomeranian Medical University
Plant Foods for Human Nutrition
Fun Fact
According to the data by the Centre for Food Safety, the caffeine content of a cup of local style milk tea almost DOUBLES that of a latte.
FOUR Surprising Health Benefits of Coffee
Good for your skin
A research published in the International Journal of Dermatology found that coffee consumption was associated with low facial pigmented spots in Japanese middle-aged females.
Healthier Liver
Research by the Universities of Southampton and Edinburgh, UK, which involved 495,585 participants followed over an average of 10 years, found that coffee-drinkers had a:

21% reduced risk of chronic liver disease
20% reduced risk of chronic or fatty liver disease
49% reduced risk of death from chronic liver disease

Better Women's Health
A meta-analysis including 59,018 breast cancer cases and a total of 966,233 participants found an inverse association of coffee/caffeine with breast cancer risk for postmenopausal women. A strong and significant association of coffee with breast cancer risk was also found for BRCA1 mutation carriers (estimated lifetime risk for breast cancer and ovarian cancer up to 87% and 54% respectively).
Save Lives!
An evaluation of the deaths from suicides of US men and women from The World Journal of Biological Psychiatry found that consumption of coffee was associated with lower risk of suicide. Another large study involved 86,626 US female registered nurses aged 34 to 59 years from JAMA Internal Medicine also suggested a strong inverse association between coffee intake and risk of suicide.
So, Coffee or Tea? Why Not Both?
In general, coffee may have more caffeine than tea. However, they are both packed with antioxidants and health benefits. (For website, could post a link to refer to previous e-newsletter) Moderation is the key and excess of everything is bad.

Reference
FDA, Victorian Government's Better Health Channel, PMID: 29167102, 28826374, 23819683, 34966282, 30347020, 25041334, 23535278, 8604958, 23819683