[Environmental] World Environment Day (June 5th): Carbon Footprint 101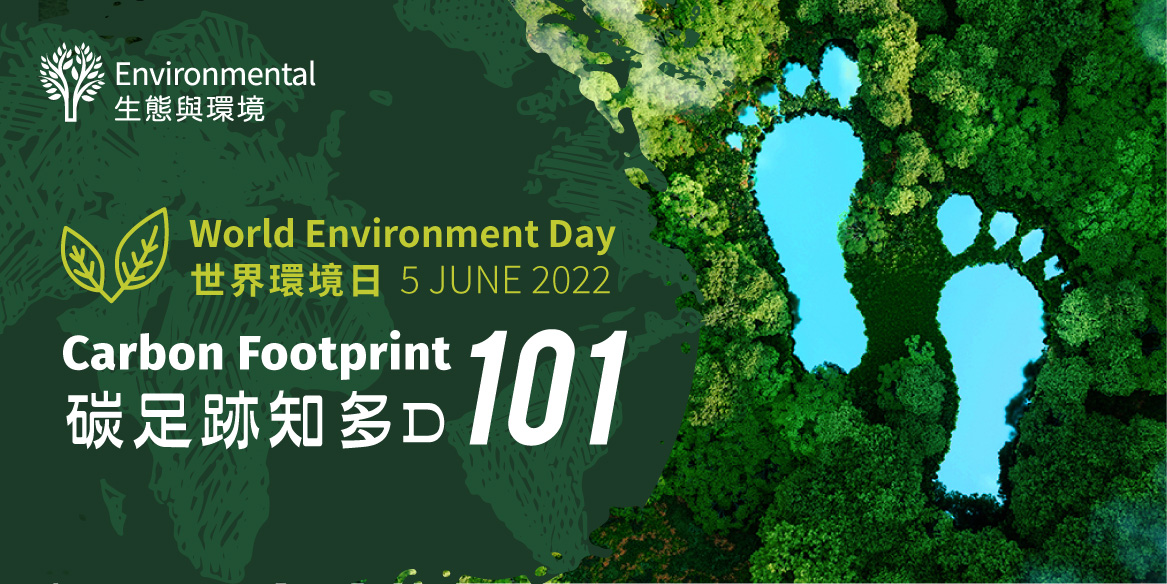 Celebrated every year on June 5th, "World Environment Day" is United Nations' principal campaign for raising worldwide awareness and action to protect our Mother Nature. In today's article, let's learn about Carbon Footprint, one of the pivotal concepts to quantifying and qualifying the impact of our everyday choices on the environment!
What is a Carbon Footprint?
A Carbon Footprint is essentially the total greenhouse gas emission caused, both directly and indirectly, by an individual, organization, action/event, or even a product. As of 2019, Hong Kong's total Carbon Footprint amounted to 40.1 million tonnes CO2-e (or 5.3 tonnes per capita).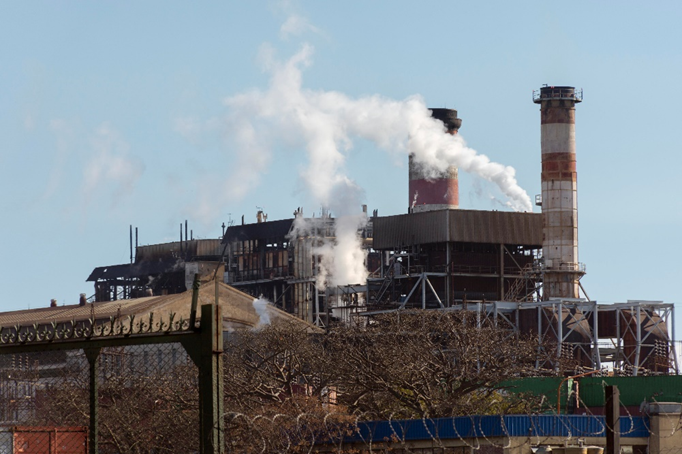 How is Carbon Footprint calculated?.
In a nutshell, a carbon footprint can be calculated by finding out the sum of all emissions resulting from start to finish of a service or manufacturing process. Examples of emission stages include material production, packaging, transportation, consumption, waste disposal, etc. While different types of greenhouse gases may be emitted, such as methane (CH4) and nitrous oxide (N2O), they are all converted to the equivalent mass of carbon (CO2), which is the official measuring unit of Carbon Footprint.
What makes up your Carbon Footprint?
Food accounts for 10-30% of a household's carbon footprint, typically a higher portion in lower-income households. Production accounts for 68% of food emissions, while transportation accounts for 5%.
How can we reduce the Carbon Footprint of our diet?
Support local. Purchasing locally produced foods means that you are cutting some footprints from international transportations which are often significantly higher whether it is by sea, land, or air.
Buy food in bulk with less packaging. Sometimes food products come with excessive packaging just for the looks which end up creating unnecessary wastage. Going to your neighborhood wet marketing with your own grocery bag is a simple way to avoid packaging. What's more? You may get high quality foods at a cheaper price by befriending your favorite vendors!
Dine-in or bring your own container for take-outs. For the same reason, try to dine in or at least use your own box for take-outs may help cut down the emissions from food containers.
Reduce food waste. With every bite that goes into the bin instead of our tummy, we are exhausting the energy used from farming to serving. Avoiding food waste is one of the most effectively way to cut down carbon footprint. Learn more from our article for Stop Food Waste Day 2022!
Go plant-based! Generally speaking, it takes more energy and resources to produce animal products than that of plant foods due to the massive need of land, water, feeds, etc., not to mention the greenhouse gases that the animals produce themselves. A study in 2018 found that by implementing plant-based dietary changes, the United States as a whole may be able to reduce food emissions by 61 to 73%.
Useful Tools
Curious about the environment impact of your diet? Check out these free online resources!

References:
University of Michigan. Carbon Footprint Factsheet. Available at: https://css.umich.edu/factsheets/carbon-footprint-factsheet. 12May2022.
Environment Bureau, HK GOV. Hong Kong's Climate Action Plan 2030+. Available at: https://www.enb.gov.hk/sites/default/files/pdf/ClimateActionPlanEng.pdf. 12May2022.
Poore J, et al. Science. 2018; 360(6392):987-992.