[Environmental] Sustainable Seafood – The Key to Solve Overexploitation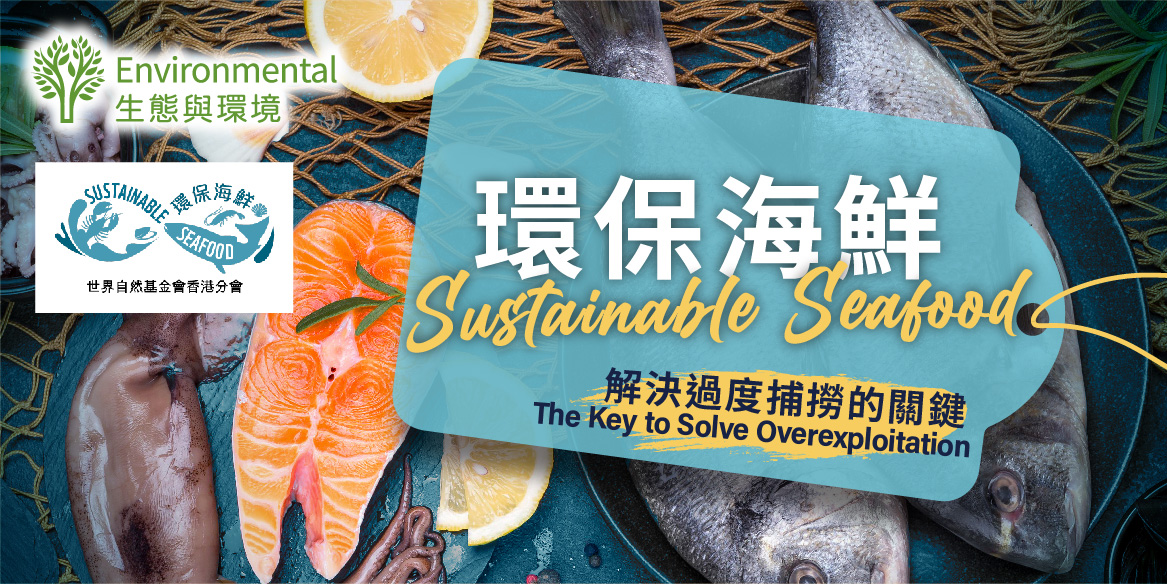 The World Wide Fund for Nature (WWF) pointed out that most commercial marine resources will be used up before 2048, there may come a day when we have no seafood to eat.
According to the United Nation, the 14th Goal of sustainable goals is to conserve and sustainably use the oceans, seas and marine resources for sustainable development.
The seafood consumption in Hong Kong ranks second in Asia. If the current situation continues, this will seriously affect the biodiversity of the ocean and may cause extinction of certain fish species.

What is sustainable seafood?
According to the WWF's latest Seafood Guide (2021), sustainable seafood is wild caught or farmed fishery products that can meet our seafood demand without damaging the marine ecosystem.
Sustainable seafood must meet the follow criteria in order to be recognized as sustainable seafood.
What can we do to help?