[Beyond The Kitchen] Mid-Autumn Festival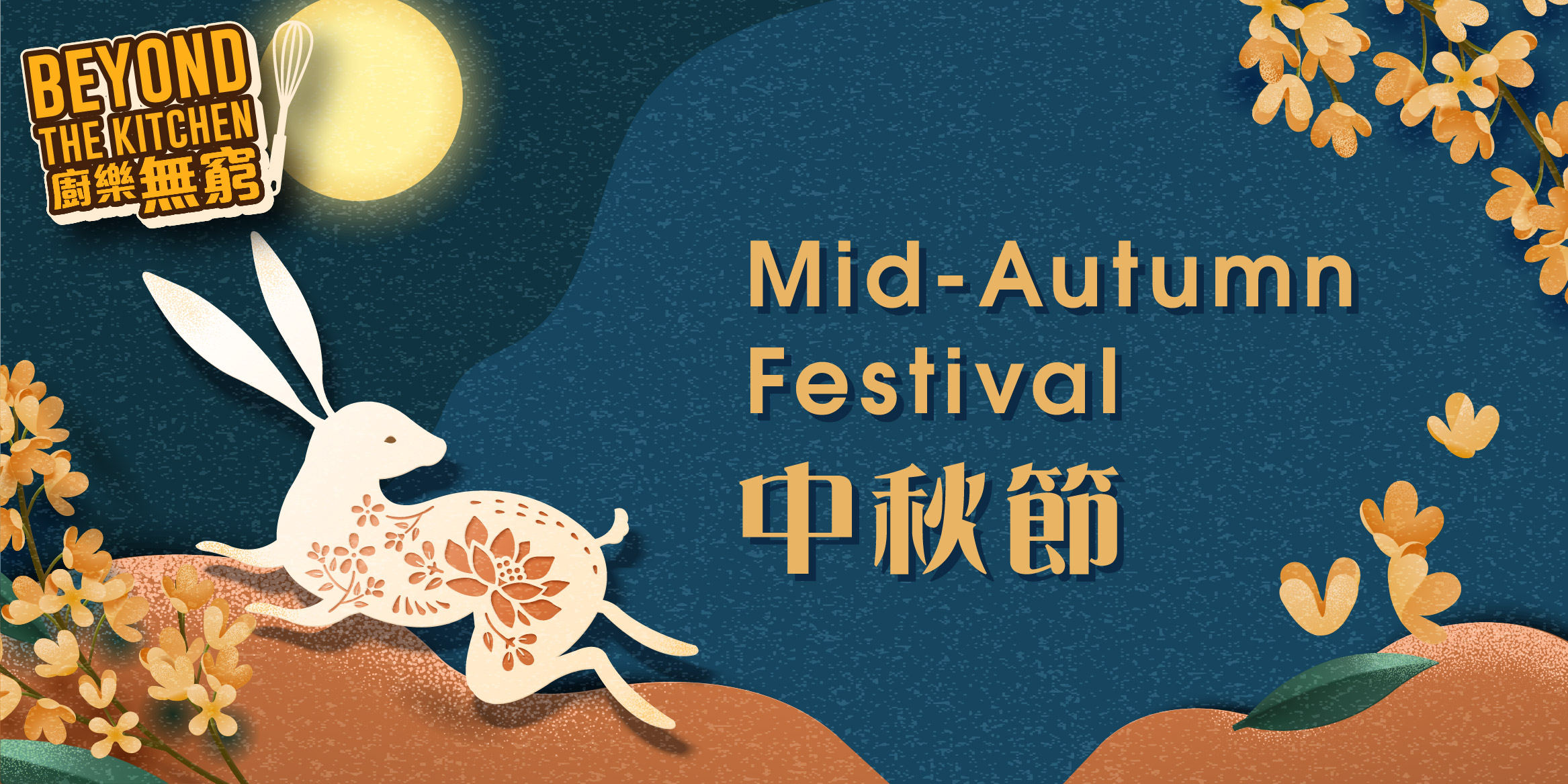 It is finally time to enjoy mooncakes and seasonal fruits with family under the full moon in the sky. Healthy version of mooncakes has hit the stores in recent years. Are they really better than traditional mooncakes? The following is a nutritional comparison of various mooncakes: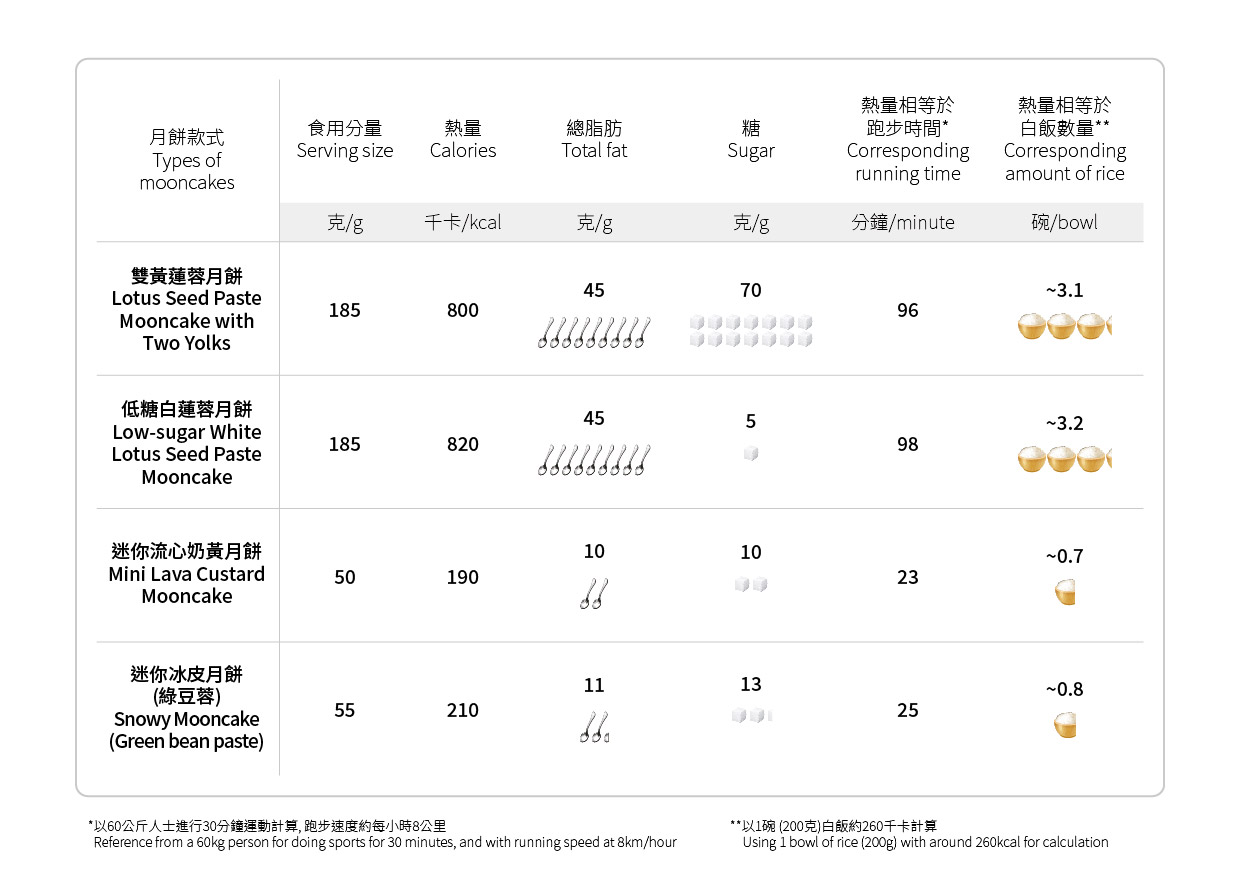 Low-sugar version of traditional mooncake, surprisingly, has even higher calories than its normal version. After all, low sugar is not the same as low carbohydrate, as some mooncake manufacturers may increase the proportion of other starchy ingredients when making low-sugar mooncakes to improve the texture.
Mini mooncakes (both egg custard & snowy) are healthier options for its much smaller portion size, much lower calories, fat and sugar content.
Snowy mooncakes are healthier options because it uses glutinous rice in place of butter or shortening in traditional mooncakes to make the skin.
A mouthful of mini mooncake is enough to give a sense of fullness, preventing over-consumption.
The Centre for Health Protection has issued recommendations on mooncakes:
The recommended consumption of traditional mooncake should be no more than 1/8 because the energy provided by a mooncake has exceeded what we need for each meal.
Snowy mooncakes in general have less fat than the traditional ones. However, each snowy mooncake still contains about 16% of fat.
Over-consumption of any types of mooncake is not desirable!
Getting a stagnation from Mid-Autumn Festival? Here are some tips:
To avoid excessive intake of sugar, you are advised to eat mooncakes with water or tea instead of sugary drinks such as soft drinks and juices.
Eat fruits first that are high in fiber (e.g. Star fruit, Crystal Pear) to avoid eating too much.
Go for a walk after meals and drink adequate water to aid digestion.
Ref: Centre for Food Safety, Department of Health