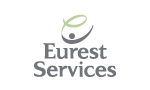 November 11, 2022
Club Assistant
Head Office
Kowloon Bay
Job Highlights
· Club house support
· Corporate Account
· Administrative works
Key Responsibilities 職責:
· Assist and support clubhouse activities, provide excellent customer services and handle enquiries;
負責會所日常運作及設施管理,包括接待,接聽電話
· Ensure all the facilities are in a good condition and event management;
確保會所設備完善,安排活動佈置
· Administrative works
行政工作等事務
· Handle other ad hoc duties as assigned
需要處理臨時被委派的工作
Preferred Qualifications 資歷:
· Secondary 5 education level;
中五或以上程度
· 1 year related work experience;
一年相關工作經驗
· Fluent Cantonese and fair English, able to read and write Chinese & English;
良好粵語;一般英語;懂讀寫中文和英文
· Basic computer knowledge
基本電腦知識
We offer an attractive remuneration package and excellent career prospects to the right candidate.
If you are interested in joining us, please send your full resume with academic qualifications, work experience, availability, present and expected salary by clicking "APPLY NOW" button.
Compass Group Hong Kong is an Equal Opportunities Employer. All applications and enquiries will be handled in the strictest confidence and personal data collected will be used for recruitment purposes only. All the applicant contact details will be kept for 6 months only. Applicants who are not contacted within 8 weeks should consider their application unsuccessful.
To find out more about us, you are welcome to visit our website: www.compass-hk.com
Additional Information
Career Level:
Entry Level
Qualification:
School Certificate
Years of Experience:
1+
Job Type:
Full Time