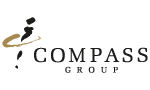 September 21, 2022
Hospitality F&B Manager
Guest Service
Hong Kong
Responsibilities:
Responsible for managing the Hospitality Operations for the company's Premium / VIP Clients
Manage the day-to-day activities of the Hospitality Operation, schedule employees to ensure proper coverage, and plan and assign roles & responsibilities.
Ensuring that exceptional service standards are consistently delivered, and guest expectations are exceeded
Through quality of execution, ensure departmental budgeted revenue and profit goals are met / exceeded, whilst also controlling expenses and labour costs
Provide professional leadership, motivation, training & supervision of staff
Regularly review, update and provide staff training on service sequence and SOPs
Assist the team with difficult situations that may arise in the operation
Maintain excellent relationship with the clients
May serve as Manager on Duty for the building
Other duties as assigned
Requirements:
Previous experience managing Fine Dining Restaurant Operations and Events is essential, along with a solid career history in F&B and/or Hospitality
Previous guest service experience in a luxury hotel is desirable, must have proven experience in dealing with VIP clientele.
Diploma or Degree in Hospitality Management Degree or formal food and beverage operations training preferred.
Decisive, positive and creative in problem solving and decision making
Extremely well presented & professional
Strong interpersonal and communication skills
Highly responsible & reliable, able to work well under pressure
Highly organized, diligent and with impeccable attention to detail
Passionate about customer service, always focused on the guest whilst remaining calm and courteous at all times
Commitment to continuous improvement
Self-motivated and able to work independently
Ability to speak English and Cantonese is essential
Computer literate, comfortable with MS Office – Word, Excel, Outlook, Powerpoint etc
Able to understand and present P&L information to senior management
We offer good career prospects with competitive salary and fringe benefits to the right candidate.
You can apply with your resume including your current and expected salary by clicking "APPLY NOW" button. We are an equal opportunity employer and welcome applications from all qualified candidates.
To find out more about us, you are welcome to visit our website: www.compass-hk.com
All applications received will be used exclusively for recruitment purposes only. Applicants who are not contacted within 8 weeks should consider their application unsuccessful.
Additional Information
Career Level:
Senior
Qualification:
Diploma/Degree
Years of Experience:
5+
Job Type:
Full Time