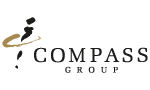 January 15, 2021
Account Director
services
Not Specified
Job Highlights
· F&B industry
· Operations Management
· Key Account Management
Job Duties
Manage the client relationship:
· Establish appropriate communication level with clients to enable effective implementation and joint monitoring of the contract.
· Manage all aspects of the contract to ensure compliance and that all necessary improvements are made to deliver the key deliverable set out in the agreement and other agreed criteria.
· Ensure that newly developed concepts, latest technology and methods set out within our account dining framework are implemented and executed to client and Compass' best advantage.
· Provide food and/or support service consultation to maximise level of service, quality and to help clients to reduce costs.
· Solve as expeditiously as possible any problem and solve any client dissatisfaction issues.
· Prepare ad hoc analyses for client reviews and presentations.
Maximise business growth and retention:
· Pro-actively identify new business potential and coordinate with the country teams to develop these opportunities.
· Implementation of a Strategic Account Plan for the business to ensure and Compass objectives are achieved in terms of contractual obligations as well as revenue growth, profitability and the implementation of relevant retention strategies that ensure the existing business is maintained. This will all serve as the ongoing action plan.
· Coordinate the implementation of the International Client Program.
· Periodically organise "partner review meetings" with client senior management to highlight program results, benchmarks and key expense trends.
Achieve the financial targets:
· Joint accountability for the financial targets set for the account both in growth as well as achievement of our budget.
· Ensure achievement of Compass/ client's financial requirements.
Requirements
· Degree holder in Management or related disciplines
· 10 years relevant work experience in Catering, Hospitality Management or Support Services preferable with international exposure
· Good interpersonal skill and leadership skill
· Proficiency in MS applications
We offer an attractive remuneration package and excellent career prospects to the right candidate.
If you are interested in joining us, please send your full resume with academic qualifications, work experience, availability, present and expected salary by clicking "APPLY NOW" button.
Compass Group Hong Kong is an Equal Opportunities Employer. All applications and enquiries will be handled in the strictest confidence and personal data collected will be used for recruitment purposes only. All the applicant contact details will be kept for 6 months only. Applicants who are not contacted within 8 weeks should consider their application unsuccessful.
To find out more about us, you are welcome to visit our website: www.compass-hk.com
Additional Information
Career Level:
Senior Level
Qualification:
Degree
Years of Experience:
10+
Job Type:
Full Time